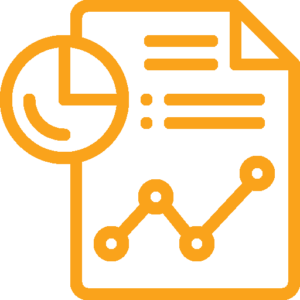 The Financial Fitness Review is for people seeking guidance towards the achievement of financial objectives in one financial planning matter agreed to at the beginning of the engagement.
For short-term guidance that exceeds the scope of the Financial Fitness Review, Project-Based Financial Planning  will be recommended to accomplish your goals.
The services provided in the Financial Fitness Review do not constitute a comprehensive financial plan and do not include ongoing recommendations of your securities, cash, or other assets. This level of engagement is however included in Wealth Planning. 
Discovery Conversation
We will get a vision of your challenges, opportunities, goals, and intentions to determine if a mutual fit is possible. If so, we will then collect the information needed to calculate the fee.
Plan of Action Appointment
We will present the fee, answer any questions you might have, and help you through any concerns to arrive at your decision.
Financial Fitness Review
One appointment covering the agreed to financial planning matter(s), which includes the time needed for research, planning, meeting, and follow-up.
We charge a fixed fee based upon the scope of financial planning matters agreed to in the Financial Fitness Review. The minimum fee for this service starts at $900.
We are fiduciaries. All recommendations made are in your best interests.
Ready to schedule a 20-minute Discovery Conversation?