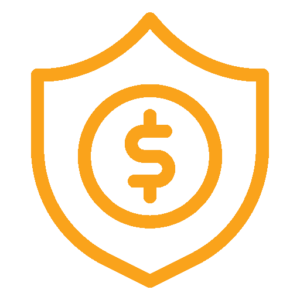 The Wealth Planning engagement is for people wanting to build a long-term relationship with a financial planner who cares about their future.
In this engagement, we provide unbiased financial planning and investment recommendations tailored to your unique needs and implementation services. We do not ignore assets we are not managing. Our approach is holistic in nature to help you build your net worth and meet the objectives you want to achieve in life.
In the first year of the Wealth Planning engagement, there is a systematic approach to the series of sequential meetings for your ongoing financial plan. Our approach is to not overwhelm you with information, but rather use smaller, focused meetings to meet your objectives. Think of these meetings as small, digestible bites. Depending on your specific situation, some meetings can be combined together.
In renewal years, you will typically have at least two scheduled meetings.
In addition to our scheduled meetings, additional phone and video consultations and email are included in this engagement at no additional cost. We are here to help support you as your life changes.
Discovery Conversation
We will get a vision of your challenges, opportunities, intentions, and goals to determine if a mutual fit is possible.
Preliminary Appointment
We will continue to gain a better understanding of your unique situation and collect the information needed to calculate the fee.
Plan of Action Appointment
We will present the fee, answer any questions you might have, and help you through any concerns to arrive at your decision.
Getting To Know You
We will gather information about your financial and life goals, dreams, needs, family, and future to form a well-developed picture of your money and your attitude, and how the two are related.
Tax Planning
We will calculate year-ending tax projections and identify strategies to reduce taxes.
Portfolio Analysis
We will illustrate an investment inventory of your assets and liabilities and educate you on Functional Asset Allocation, the Financial Life Cycle, and the Five Fundamentals of Fiscal Fitness to help you understand our planning philosophy and how it applies to your financial situation.
Record Keeping and Cash Flow
We will introduce you to tools you can use to help track where your cash goes and how to arrange your money to have cash flow and savings organized automatically.
Insurance Review
We will review and document plan basics for all insurance policies you have to help us develop an insurance portfolio that covers true economic risk.
Estate Planning
We will review all your estate planning documents, note any questions or concerns we have, and, if needed, help prepare you for a meeting with an estate planning attorney.
Retirement Planning
We will review your retirement plan and go over the different retirement planning philosophies and funding methodologies in order to help meet your objectives.
Goals Visualization
Using your Goals and Values Exercise results, we will talk through conflicts and incongruences, whether between partners, priorities, or goals competing for limited resources, to arrive at a list of your top goals, with dates and dollar amounts.
Investment Strategy and Implementation
Using your Financial Life Cycle stage and Endogenous Risk Profile results, we will determine your optimal asset allocation plan, and, if needed, make further adjustments to the allocation percentages based on your goals.
Year-End Review
We will review the accomplishments of our work together over the past year, identify work that still needs to be addressed, and schedule appointments for the following year.
RENEWAL YEARS
There are at least three topics to be addressed every year: tax planning, portfolio update, and year-end review. These topics do not necessarily need standalone appointments. Most importantly, we want you to feel secure about your money and to contact us before any big decision involving money. We are here to help support you.
Ready to schedule a 20-minute Discovery Conversation?